Your best resource to learn about hunting, fishing, and outdoor news across the Midwest. 
Turkey hunter's first bird!
Primos Surroundview 270 Blind Product Review
Muskie Fishing Lake Minnetonka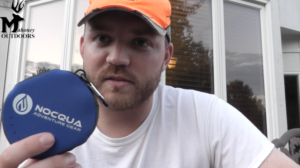 Why do we need a portable charger? As much as many of us would hate to admit, we all probably need a solution for a
Read More »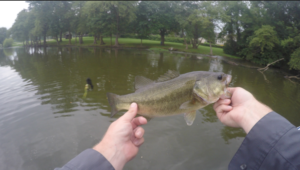 If you're looking for a "secret" lake with good bass fishing, look no further than Lamar, MO. Here you'll find Lamar City Lake, and it's
Read More »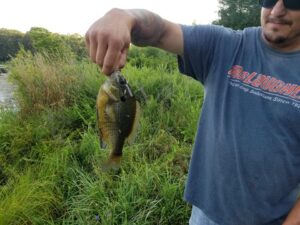 Bank Fishing Missouri Series The bank fishing series will feature short write ups from Matt Keefer, an avid angler who enjoys exploring conservation areas many
Read More »
Tyler Mahoney grew up in Lee's Summit, MO and acquired a love for the outdoors at an early age thanks to his dad. As he grew older, he began recording his experiences through video and stories. At Rockhurst University, he met several like-minded individuals who not only shared his passion for hunting and fishing, but also his passion for communication about the great outdoors. 
Eventually, he and his close friend, Ryan Miloshewski, joined the Missouri Outdoor Communicators, which gave them opportunities to share their experiences with magazines, radio programs, podcasts, tv shows, and more. Learning from Midwestern greats like Brent Frazee, Larry Whiteley, and John Neporadny has helped them to become more effective communicators and promoters of hunting and fishing. 
When Mahoney Outdoors was started, Tyler had two main goals in mind. Expose his non-hunting and fishing friends to the lifestyle and show others how they could duplicate the success he was finding in the outdoors. You'll find many of his and Ryan's stories focus on "how-to" and education.
Nowadays, Tyler contributes weekly to the Kansas City Star and various other magazines in the Midwest. Ryan's work is found in In-Fisherman Magazine and in the Drury Outdoors Deercast App, among many others. 
While you can find their work on various platforms, you can always return to mahoneyoutdoors.com to find it all here in one place, along with additional content from new contributor, Payden Hays.