"Gramps?" Silence. "Gramps..are you awake?" A grumbled "yes" echoes from under the bed sheets in one of the rooms at Briarwood Resort. "Are ya ready to go?" I ask. "Yea, give me a few minutes and we can go," Gramps answers.
It's 6:00 am, I'm 12 years old, and the trout are biting. This scene played out hundreds of times over the years, and each time, Gramps was ready to head out on Lake Taneycomo when I woke him. We'd catch tons of trout, share a few laughs, and even get into arguments. But, little did I know, those days on Lake Taneycomo impacted me more than anything else in my life. It led me into a life of outdoor writing, and overall immersion into the outdoor lifestyle.
I owe everything I've become to my grandpa. He taught me how to fish, hunt, and introduced me to the life that has come to define me. Even when I would wake him up early, much to his chagrin, he'd be eager to go. Once I was old enough and got my boater's license, I learned to let Gramps sleep in. After all, he dealt with my early morning awakenings for years.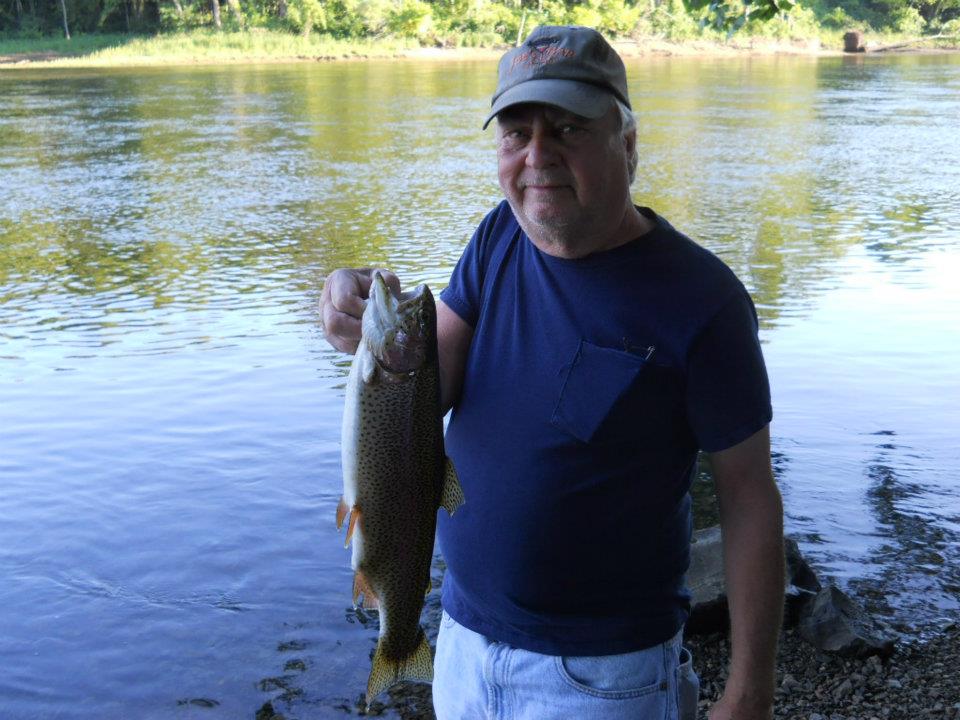 I have been going with him to Lake Taneycomo since I was a one-year-old baby–in a walker. Just this past week we spent a week on Taneycomo. As I boated up to Lilley's Landing Resort and Marina to pick up my buddy Ryan for our last evening on the lake, I couldn't help but shed a few tears, reflecting on all the lake, and my grandpa, has taught me.
This trip was different, though. It was the first trek we've made to the lake without my grandma, who was just as influential. She passed away in December, and I would be lying if I said it wasn't extremely tough being there without her. Every time we'd get back from a morning on the water, she'd have breakfast waiting for us, and always wanted to know how we did. She'd been unable to go out with us the last 10 years or so, but when she could, she would catch trout like it was her job. It just wasn't the same getting off the water and not having her there.
Still, I had an incredible trip on Taneycomo. We caught so many beautiful fish. The generation schedule was consistent, so we were able to develop a daily game plan. Each afternoon as the water turned on, Ryan and I would boat up to the cable and rip jerkbaits for a few hours. We caught numerous fish 17-19-inches, and landed a 22-inch rainbow. Ryan lost a giant brown on the third day–one that will haunt me for years (and, assuredly, him as well).
Gramps isn't as young as he used to be, and he bowed out on a lot of trips up there do to his troublesome hip and general soreness. On Wednesday, we convinced him (or maybe the fish did that, ha!) to make a run. To be honest, it saddens me he can't keep up with me like he used to. The tables have definitely turned as far as who knows more and who is more skillful on catching Taney trout, but it still isn't the same going out without him in the boat. On our first drift, he hooked into a big rainbow. He fought it for a while before we were able to net him. It was a beautiful 19-inch fish. "This is the biggest trout I've caught in 8 years," he said. I caught a lot of nice fish last week, but I was more excited for this fish than I was for any of the ones I caught all week. It was amazing. He is still the best, as far as I am concerned. Even if he has to use corn sometimes.
Lake Taneycomo, Branson, and my Grandpa taught me what it means to be an outdoorsman, conservationist, and trout fisherman. I will forever be in their debts. So, Gramps, thanks for everything you've taught me, continue to teach me, and what you have done for me over the years. It means more than you'll ever know. And I'm glad I was able to be there to net that rainbow.
On this Father's Day 2018, I'd like to give a shout out to other fatherly figures who have influenced me in my outdoor excursions.
Bob Neporadny
You've taught me more about deer hunting than anybody else in my life. I remember walking with you in 2006 to some gobbling turkeys, and I realized I was 100 yards ahead of you. I stopped and when you caught up you said "No wonder you haven't killed a turkey yet! Slow down!" Little tips and tricks you've given me never go unnoticed, and I appreciate what you've done.
John Neporadny
Back in 2012, Tyler and I created our first issue of Mahoney Outdoors Magazine. I sent it to John to see what he thought, and the rest is history. We are both now active freelance outdoor writers. John's been a mentor for me ever since, and I continue to model my writing after him on a daily basis. The fishing trips are always fun, too.
Jim Hansen/Tim Mahoney
Jim and Tim welcomed me with open arms to enjoy the properties they own. Being able to fish, hunt and enjoy their places in Clinton and Warsaw has helped to only further my passion for the outdoors. Their generosity is unmatched. I truly am grateful to have become good friends with both.
Duane Doty
I met Duane back in 2016 during the CFM annual media event on Lake Taneycomo. Immediately, I felt like I met somebody I've known for years. We are two peas in a pod, being adamant hunters and fishermen. Duane has taught me so much more about Taneycomo, and has made me a true, big trout fishermen. He always welcome me to his house, fishing trips, and even shares his bear whistle. He's the first person I reach out to when I start to struggle on Taneycomo, and he always gives good advice–with a little ribbing.
Brent Frazee/Larry Whiteley
When Tyler and I joined the Missouri Outdoor Communicators in 2013, it was pretty intimidating. We were young guys looking to make a name for ourselves in the outdoor community. You guys immediately took us under your wings and continue to mentor us along the way. I am 100% positive Tyler and I would not be where we are today without you men.
Johnny Everhart
What can I say, Johnny is one of the best people I have ever met. He has been a resource for me the last few years on doing the Missouri state-wide waterfowl forecast, and I have got to know him well. Whether it is taking me duck hunting, inviting me to your radio show, or just having a conversation, Johnny has made me a better outdoor communicator and duck hunter.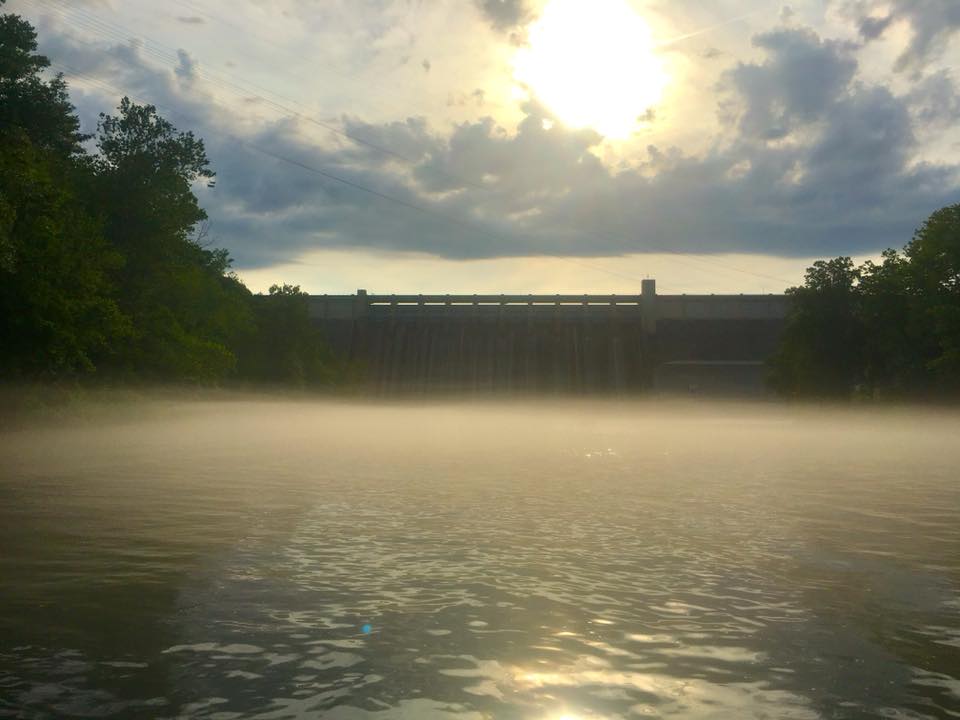 Happy Father's Day to all the dad's out there! Hope you enjoyed your day, and continue to introduce and mentor people in the outdoors.