This past year, my schedule was very hectic leading up to my wedding in late September. That meant limited fishing opportunities most of the summer. Luckily, our unique reception venue at Lake Olathe gave me an excuse to squeeze in a few more trips to the water as the wedding date drew near.
"A few 'wedding' related tasks need to be completed", I told my soon-to-be wife.
"Don't mind the fishing pole I'm carrying," as I headed out the door.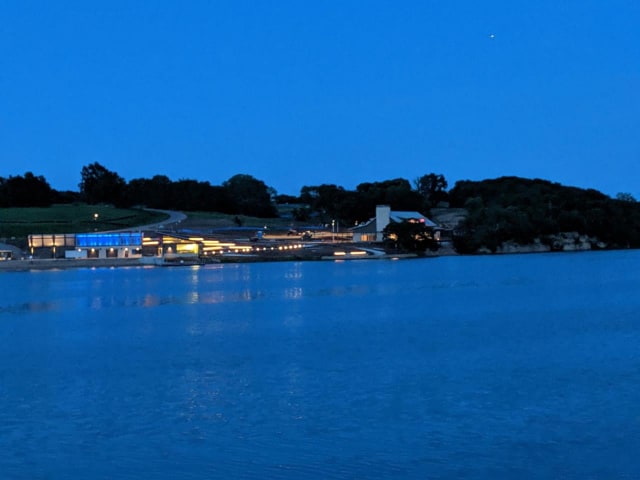 After a 1953-54 drought nearly drained "Old Lake Olathe", "New" Lake Olathe was eventually created in 1959 to be the new water source of Olathe. While it might be a primary source of water for the city, you'll also find numerous species of fish in the lake such as largemouth bass, white crappie, channel cats, saugeye, wiper and bluegill.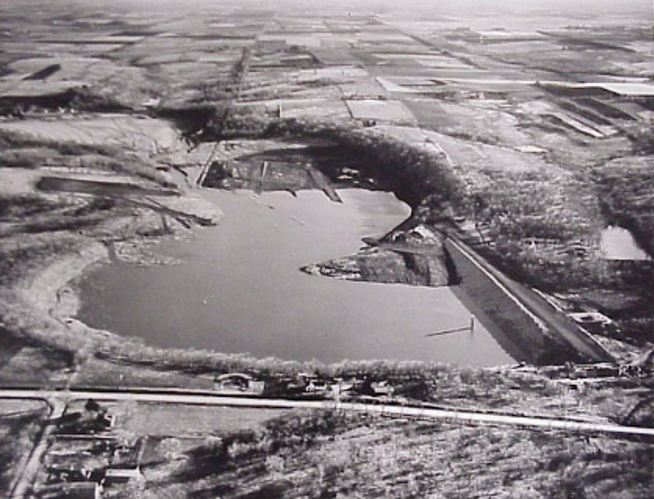 Lake Olathe's east side was completely redone recently. The biggest addition was the classy reception venue that sits lakeside. Playgrounds, shelter areas, and a water attraction/limited marina where you can rent kayaks and kids can climb on floating water obstacles were added as well.
During the construction, limestone was placed around shorelines and "eco barriers" to keep wakes out of shallow areas. There was also some rip rap structure created in at least one area that has been historically good for bass in the back of the northeast finger of the lake.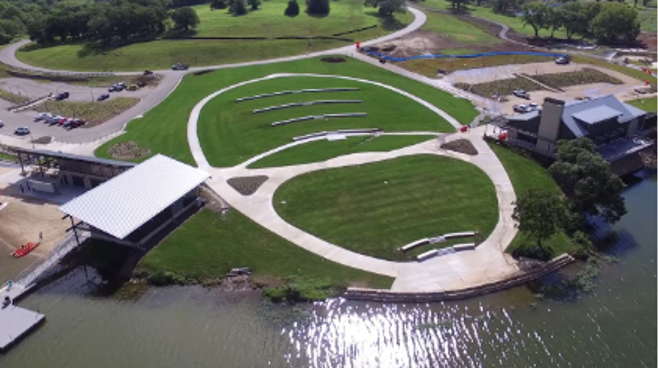 When I made it after work, I was relegated to the shoreline. However, I didn't let that stop me from exploring as much as possible. I used a variety of baits and found the most success on a shaky head worm fished along rock ledges in the north half of the lake. The Ned rig was a close second in terms of quantity of fish caught.
Lake Olathe offers substantial fishable shoreline. The Kansas Department of Wildlife, Parks, and Tourism puts out fishing reports multiple times a month updating the fishing conditions. Four-pound fish are common at tournaments and many anglers catch respectable numbers all throughout the year.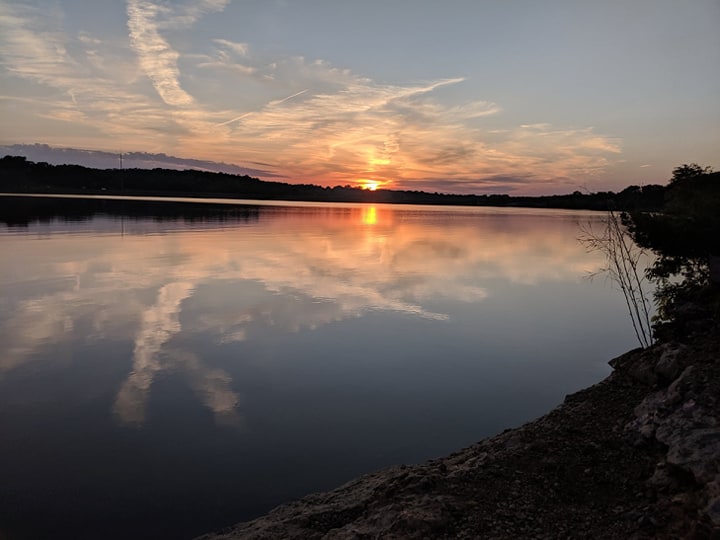 If fishing isn't your thing, there are hiking trails and great views around the park, with other family-friendly amenities mixed in. With our wedding complete, I plan on bringing my beautiful wife along on many trips back to the park in 2020.
"I just love recalling the best day of our lives," I'll tell her, followed shortly by, "fish on!"
Tight lines, friends!
Be sure to subscribe to stay up-to-date on more outdoor news across the Midwest!