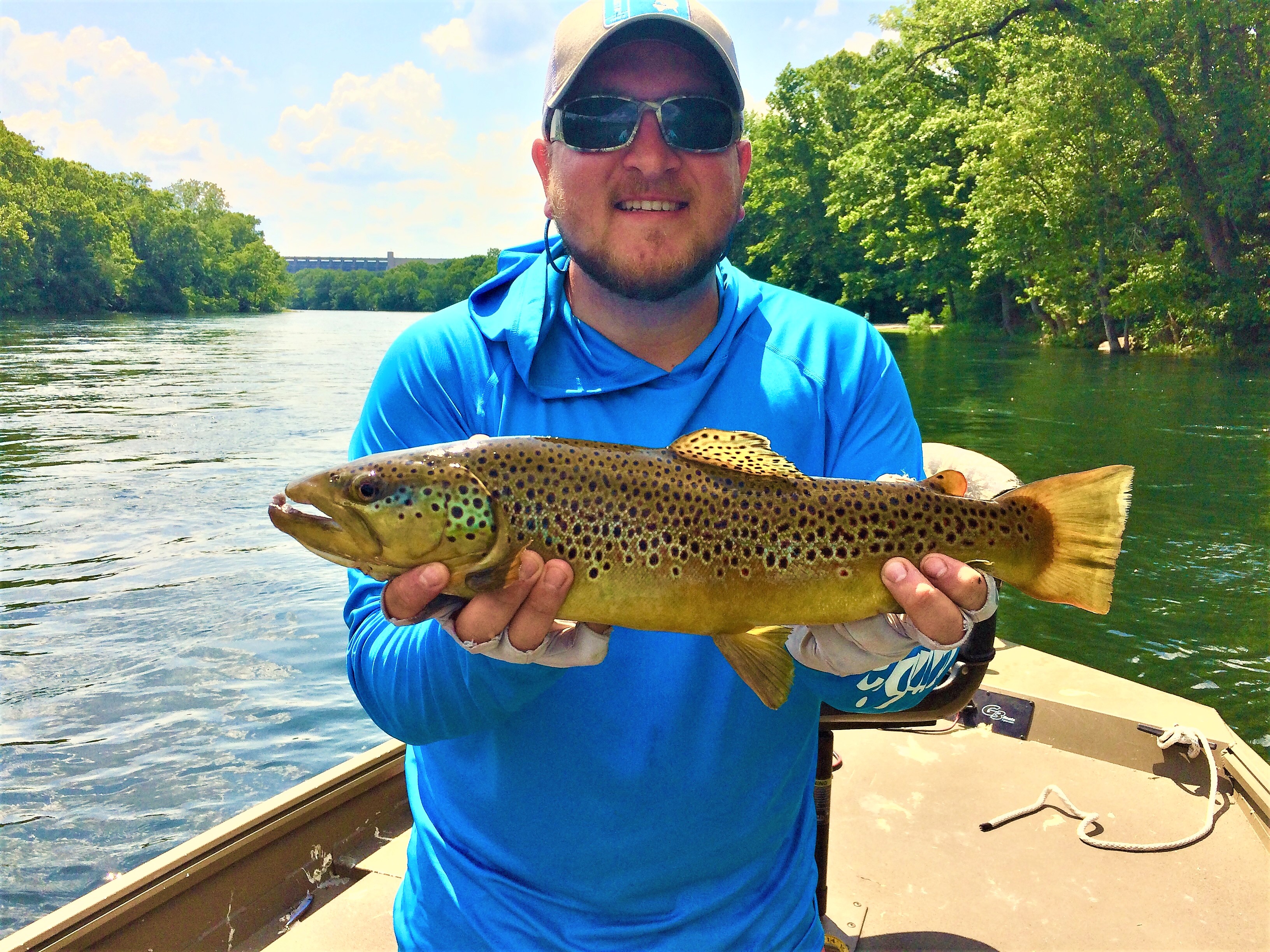 Lake Taneycomo in Branson, Missouri is my favorite lake to fish. For 20 years I have been plying its waters. I have learned a few things, but my expanse of knowledge pales in comparison to the collection of great knowledge attained by others. Ozark Anglers Forum is an excellent resource to bounce ideas off and learn from other fishermen, and I recently took to it to get input from other on fishing Missouri's trout oasis.
Here is a list of random tips, tactics, and guidelines for fishing Lake Taneycomo from the members of Ozark Anglers, in no order of importance. (Note: OAF usernames used as sources).
"Use an Olive Scud."—snagged in outlet 3
"Wear polarized sunglasses, expect to be evacuated if the horn sounds, bring a large net (you're not fishing for butterflies on Taney)–Daryk Campbell Sr
"Don't be afraid to use 2-lb test line."—Terrierman
"Read Ozarks anglers forums and specifically the Upper Taneycomo Forum. It is all here!"—Billethead
"Learn the ways of the shadow cast, watch some of the regular old timers and talk to them; change speed of retrieve, depth of retrieve, color, location and start over."—duckydoty
"When fishing from a boat in current, get your lure or bait on the bottom."—duckydoty
"Taneycomo trout love pink! A pink Trout Magnet or Berkley power worm fished beneath an indicator is a great way to catch a lot of trout."—Seth
"For up to date generation patterns as well as the predicted patterns for the upcoming days, you can use the USACE Little Rock app or go here." –Seth
"Taneycomo requires adaptability and versatility. Once you stop waiting for the perfect flow or conditions and just learn to fish all the different kinds of water you will be enlightened."—JestersHK
"When fly fishing, you can learn a lot about trout behavior and catching them in the outlets.  Hopefully you move on and put that to work away from the outlets.  Like how I taught my kids about catching them."—snagged in outlet 3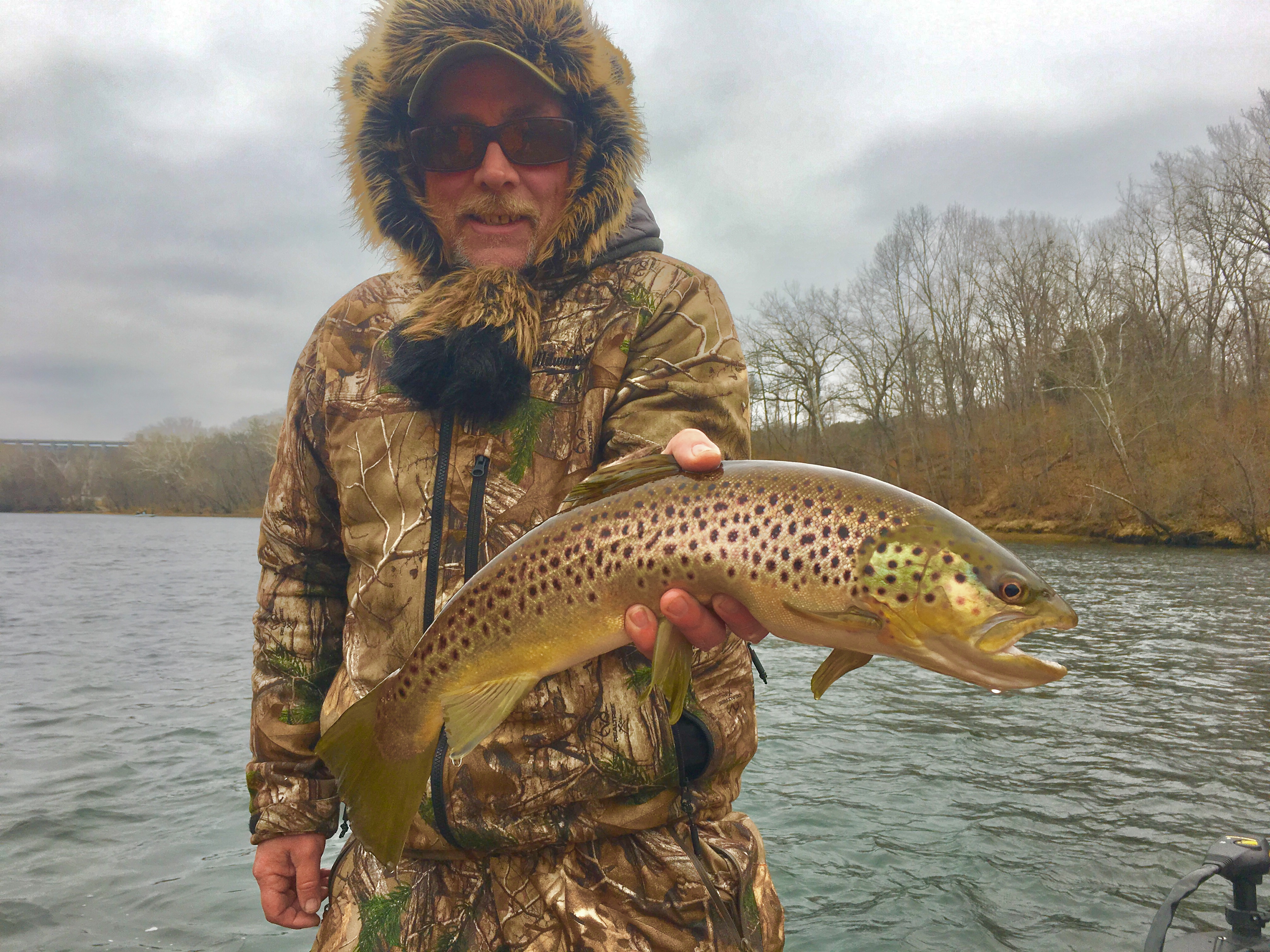 My Tips:
Throw big baits for bigger fish. Jerkbaits and crankbaits are my favorites. Check out these articles for isntructions: crankbaits, jerkbaits, and one on targeting big fish. 
Listen, listen and listen even more to guys who fish it every day. They know little things you will never learn unless you do the same. The devil is in the details.
Get a map of the lake. Better yet, take a boat ride with someone who knows the lake to learn dangerous spots (and productive spots).
Have fun and enjoy it! It does not matter if you have fished for 30 years or one year, enjoy your time on Taneycomo. Who cares what everyone thinks. Just play by the rules
What tips do you have for fishing Lake Taneycomo?