With the help of Sportsman's Outfitter and Marine out of Belton, MO, the MO-Kan Kayak Fishing Series will be returning, starting with an event on October 13th at La Cygne Reservoir.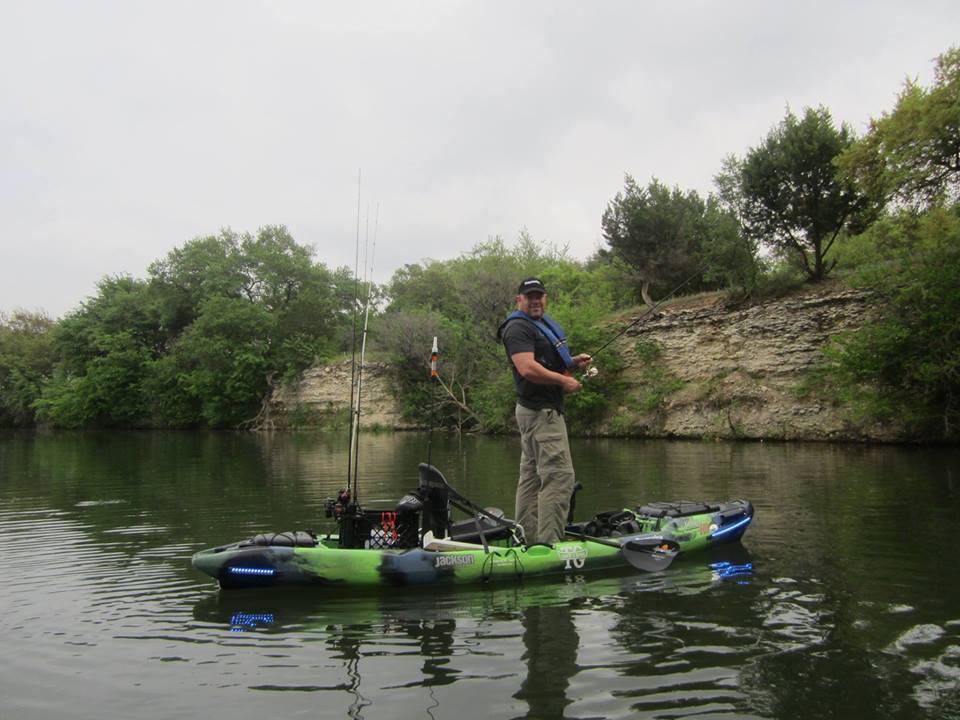 Tournament Info
Registration will be at 6:00am with the Captain's meeting at 6:30am. Launch time will be announced at the 6:30am meeting. The tournament entry fee will be $45, cash only. There will be an additional Big Bass entry fee option of $5, cash only. Sportsman's Outfitter is matching each $5 entry for Big Bass! 
There is a daily park/fishing fee at La Cygne. Passes are $3 for non-motorized boats (kayaks). You must have a pass on your boat to be on the water at this lake. There are no other fees collected for this lake/park.
Divisions:
Adult Division:  Payout for Top3, Prizes for Top5
Youth Division:  Prize for Top Youth Angler (under age 18)
La Cygne Reservoir Park and Lodging Info
The link to the La Cygne Reservoir Park information is HERE. 
You will have the option to camp. Both primitive options or trailer hookups are available if bringing a camper. View that info HERE. If you are interested in arriving early and staying at the cabins and motel just as you enter off the highway, please contact:
Cabin Ridge – 913-757-3999 (ask for Janet)
22072 Valley Rd, Lacygne, KS 66040
Google Maps link is HERE.
​
---
Joe Falco, owner of Sportsman's Outfitter and Marine, became the new Jackson Kayak dealer for the greater Lee's Summit area in the last year. As a result, he wanted to become more involved in the sport and has since helped with the resurgence of the Mo-Kan series, which is led directly by Jason Griffith.
There will be Jackson Kayak demos at the majority of these tournaments and lots of prizes. In the future, there will be a tournament on Lake Jacomo, a popular bass fishing lake in Lee's Summit.
To stay up-to-date on all the future tournament events, be sure to visit their website: https://www.mokankayakfishing.com/.