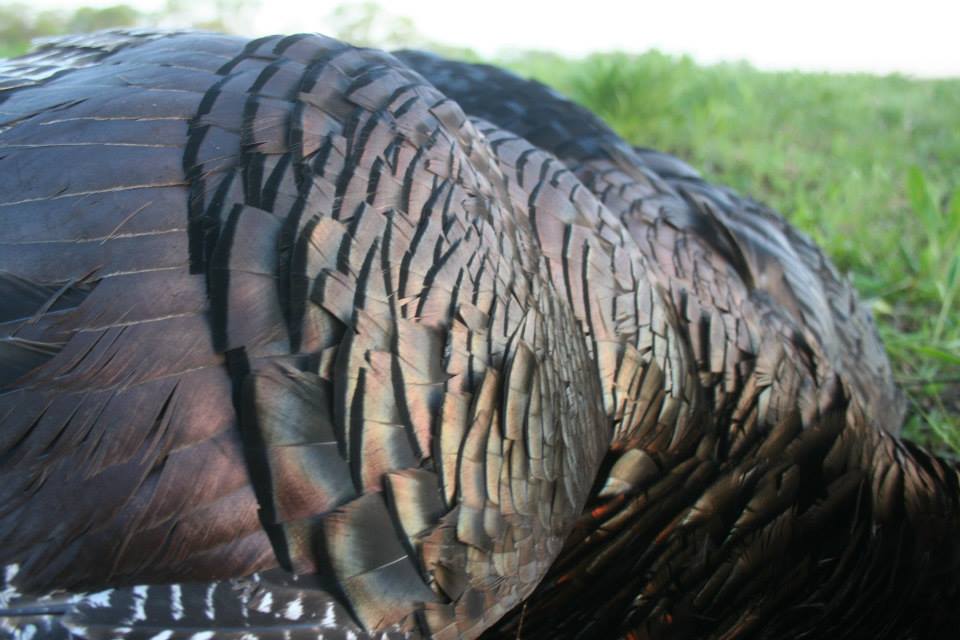 Welcome back to the Mahoney Outdoors Turkey Journal, 2019 edition!
---
Spring couldn't come fast enough this year after the long, seemingly endless, winter we were having.
Leading into the season, it was a bit odd for me because I hadn't been able to conduct my usual scouting due to travel associated with a new job. I wasn't too worried though, even with the Missouri Department of Conservation predicting a poor outlook for turkey hunting this year.
I placed a blind in my usual spot and kept my fingers crossed mother nature would produce some action.
This year's turkey hunter "Holy Day", commonly known as "opening day" for most, was on April 15th in Missouri. As usual, I planned to be in observance for the 8th year in a row.
---
Weather
The cooldown leading into opening day brought back haunting memories of the 2018 season that had mid 20-degree weather in most of the early part of April. Luckily it didn't last too long. Lows would be about 40 on opening morning. Still a bit chilly! Highs in the 70s were expected, along with sunny skies. Conditions were shaping up nicely for some gobbling action, and potentially some morel mushrooms too!
Night Before
The temperatures reached into the 70s and cooled off quickly as evening approached. Skies were partly cloudy to clear. We listened from a central point of the property – our lake – hoping to pinpoint a gobbler for the next morning. There wasn't a peep from anything, but then again, I've never had much luck hearing gobbles in the evening around our part of the state in west central Missouri.
Opening Morning
My good friend, Joey Purpura, and I were in the blind well before daylight. Our decoy spread consisted of a half-strut jake, breeding hen, feeding hen, and alert hen all from Dave Smith Decoys.
Right at six, we heard our first gobbles nearby. Soon, there were at least four different birds sounding off within calling distance, but then came the yelping. Hens were in the area and one was even roosted above us too close for us to peak out of the blind to see her exact location. She flew right off the roost to the closest gobblers to us.
We decided to move around a bit after my dad killed one at 7:45am a few hundred yards from us. The gobbling continued pretty well throughout the morning as we moved around. By 9, we were back in our original position hoping to intercept a gobbler circling around some hills towards our location. He never showed.
Meanwhile, there was a gobbler on the southern portion of our property that had been gobbling all morning. I kept commenting to Joey that I didn't know why we were wasting our time waiting these other birds out when this guy has apparently been lonely all morning.
I just couldn't take it anymore. We abandoned the sit and wait strategy and decided to get aggressive.
Strategy adjustments
We made our move at about 9:40am. We approached to within 200 yards straight through the timber. He provided a few "courtesy" gobbles to keep us informed of his whereabouts, which helped us determine when to start circling around on him.
Quick break to check some work messages on Monday morning.
We finally got in close to within 100 yards and sat down on the edge of a timber cut we did years back. This timber cut was essentially just a long field that was about 20 yards wide. Our goal was to coax him out into the cut with a jake and hen decoy.
As turkeys tend to do, this guy went silent on us for about 15 minutes after we sat down. I started thinking the worst that maybe we got too close and bumped him. I anxiously called real loud with some yelps and cuts and that did the trick. He sounded off much closer, clearly closing the distance.
That was the good news. The bad news was that he was approaching through the thick timber and likely would not come into the field. We initially wondered if this might become a problem because we set up on the same side of the timber cut that he was on instead of the opposite side. If we had done the opposite, maybe he would have been forced to come to the field first. However, the side we chose was more shaded and provided better concealment.
Once we realized what he was doing, we quickly shifted around our trees to face the thick undergrowth instead of the field. Minutes later, he came into view within 30 yards.
It always amazes me the way they appear in places that you just don't expect to see them at that time. You imagine them approaching in one way as you analyze the surroundings and then out of nowhere it's something completely different.
I only had a short window of opportunity and pulled the trigger. Another opening day bird was in the books!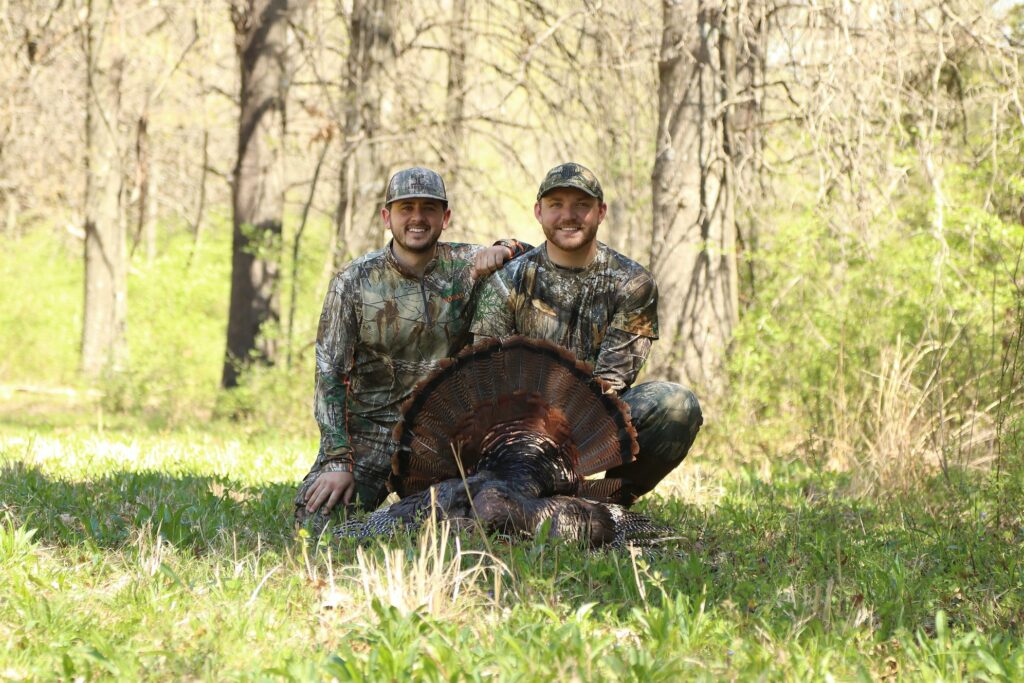 Takeaways
Each year on opening morning, I go to my usual spot to start. It isn't out of the ordinary to be done by 7:30am most years and sometimes earlier. I think many of us fall into this pattern after several years of success in an isolated area.
However, opening morning of 2019 once again taught me that you should never be afraid to mix it up when things aren't going your way. The 1pm stop time is a huge limitation in Missouri (which I won't get into right now) so sometimes you just have to go make things happen on your own when the turkeys don't want to work.
As long as you take your time using the terrain to your advantage, you should up your chances when you're running and gunning. Toms that aren't receptive to far off calling might come running after you've closed in and started calling from a much closer position.
---
Subscribe to the website and follow us on social media to stay tuned for more updates from the 2019 Mahoney Outdoors Turkey Journal!