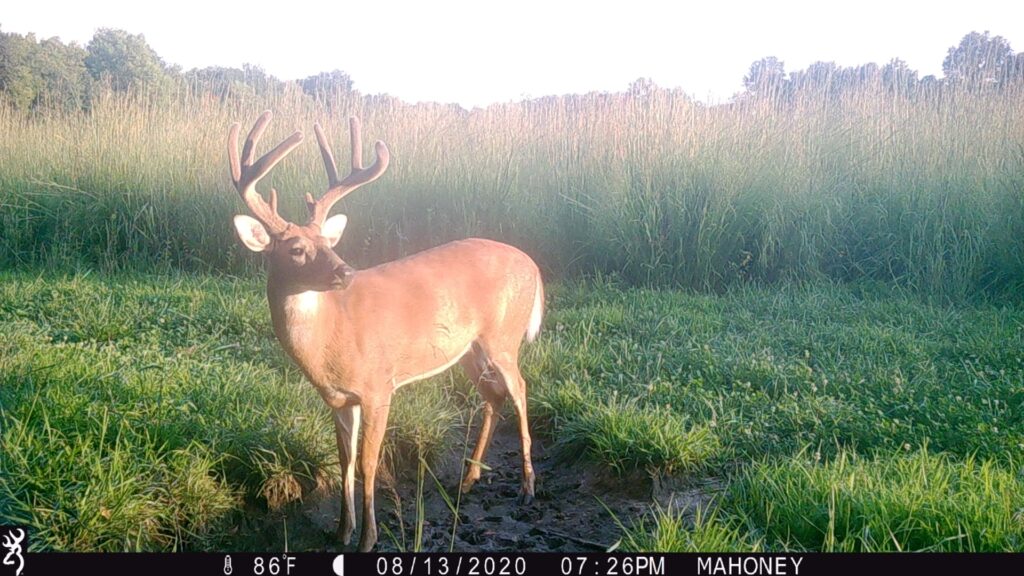 Well, it's finally that time of year again. The leaves have changed, the days are shorter, and the temperature is cooling. Deer season is on and about to be in full swing! But as we enter November, we also have another thing to think about – the holiday season! We will inevitably be doing a lot of shopping for our significant others for Christmas. For the gals who aren't necessarily outdoor inclined, this can be a little tough to know what to get for your hunting-obsessed beau. That's alright, though. I've compiled a list with links to some of the best, most awesome gifts for guys that hunt. These are all great items for your boyfriend, husband, brother, dad, son, or anyone who enjoys hunting.
In no particular order, here's a list of items that are sure to make a guy grin from ear to ear when he rips apart that wrapping paper!
Binoculars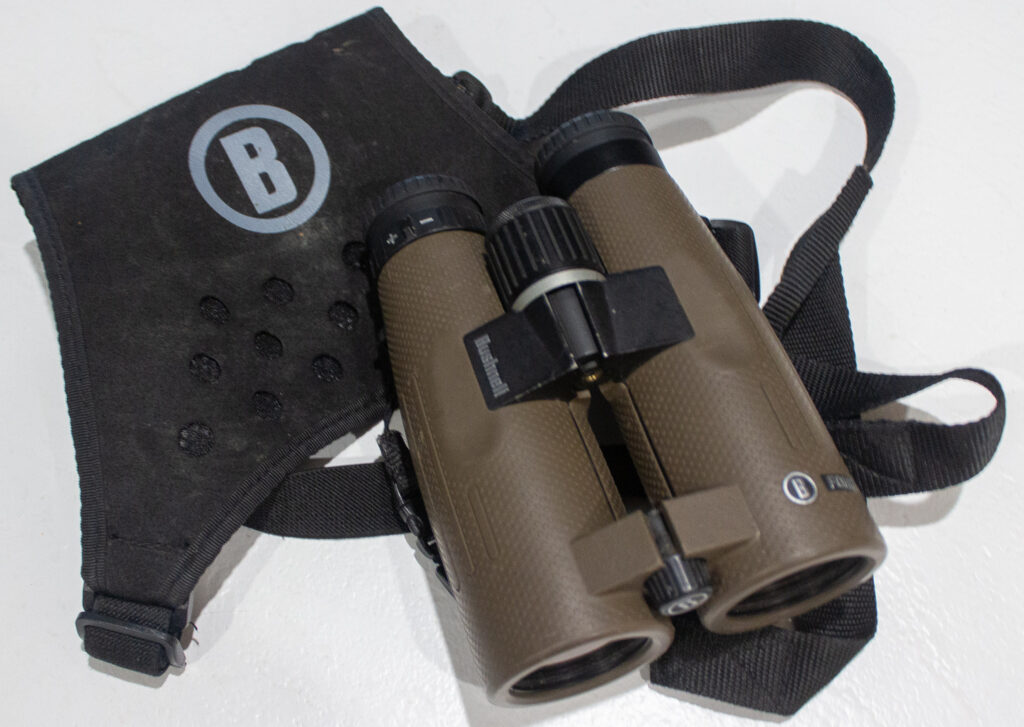 It doesn't matter what he's hunting. It could be deer and turkeys in the midwest, antelope and elk out west, or plains game in Africa. Every hunter needs a good pair of binoculars. There are so many brands to choose from at various price ranges. It's hard to know where to start. Vortex Optics offers some very good, quality options at affordable prices ranges that may skew a little more towards the upper end. Bushnell Binoculars may offer some more budget friendly choices. Either way, a 10×42 magnification/lens diameter is a good all around binocular to select when you narrow your decision down.
Trail Cameras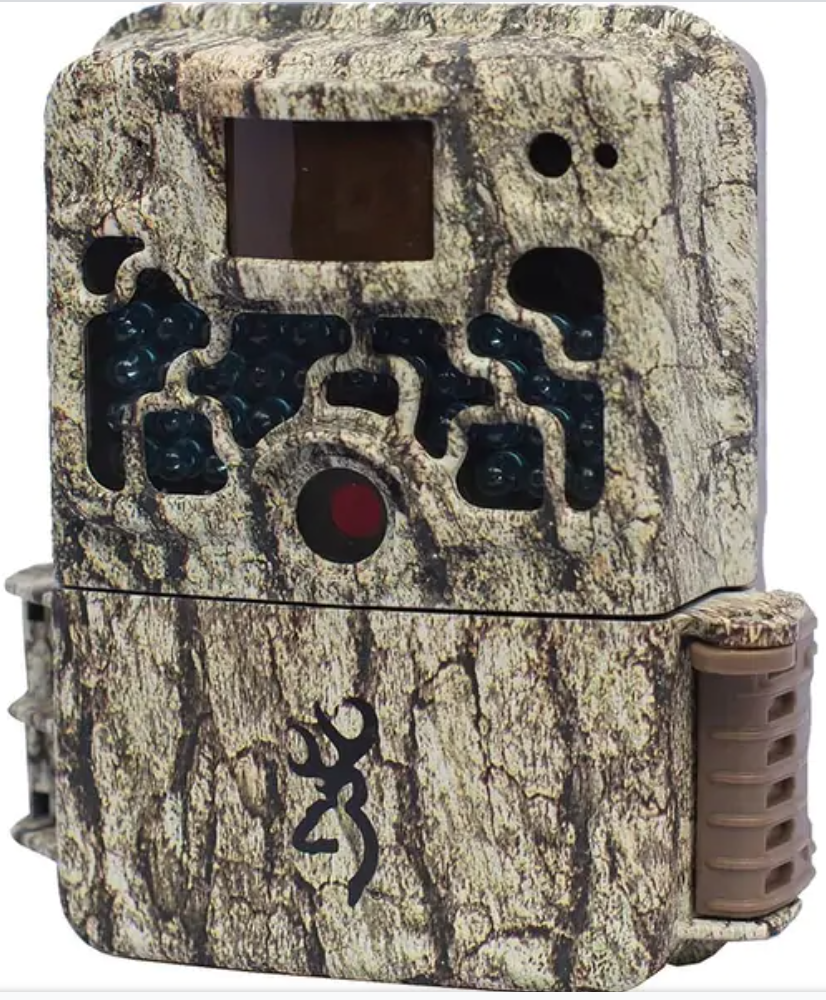 For any hunter or general outdoor enthusiast that loves capturing wildlife on video or in photos, trail cameras are a must have. They are a great tool for patterning wild game and capturing them in their natural state. They're not just a great tool, they're just downright fun. I've used many different brands of cameras over the years including Cuddeback, Moultrie, Covert, Stealthcam, and others. I've had particularly good luck with Browning Trail Cameras.
If you're going to get a cell cam, which sends photos to your phone instantly, I've had good experiences with both Muddy Outdoors Manifest and the Tactacam Reveal. The Muddy Outdoors Manifest works very well, but the photo quality isn't exactly what I want. The Tactacam Reveal has outstanding photo quality. (P.S. STAY AWAY FROM SPYPOINT!! DON"T LET THEIR CHEAP PRODUCTS LURE YOU IN!!)
Trail Camera Accessories
Of course if you have trail cameras, there's going to be some trail camera accessories you need as well. I used to just hang them up on a tree with the strap and call it good. But there are a few other things you can add to your camera set up to make it more versatile and effective.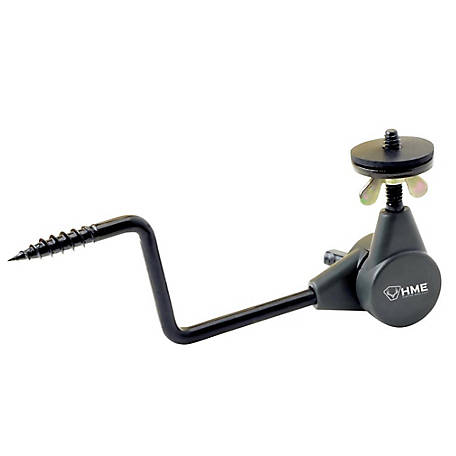 First, a screw in mount that can attach to the bottom of your camera allows you to put the camera on virtually any tree and at any angle without a strap needed. Removing the strap from the equation also helps the camera to blend in more and not be seen by any opportunistic trespassers.
Next, a portable ground stake mount like the one from HME Products is also a good option. This allows you to place a trail camera literally anywhere without needing to have a tree or old wooden fence post available. I've begun using these much more in the past several years in food plots and on pinch points where I can face the camera directly down the pinch point.
Another very important item you'll need for a trail camera is a collection of standard SD cards. 32 GB Class 10 SD cards should be the go to, but depending on the trail camera, they might require a microSD card. Be sure to check the trail camera packaging.
On top of SD Cards, having good batteries is a must. You'll notice a lot of the trail camera manufacturers recommend against using Duracell batteries. Instead, they recommend using Energizer batteries. However, each camera is different, so it's best to look at manufacturer's suggestions before making a purchase.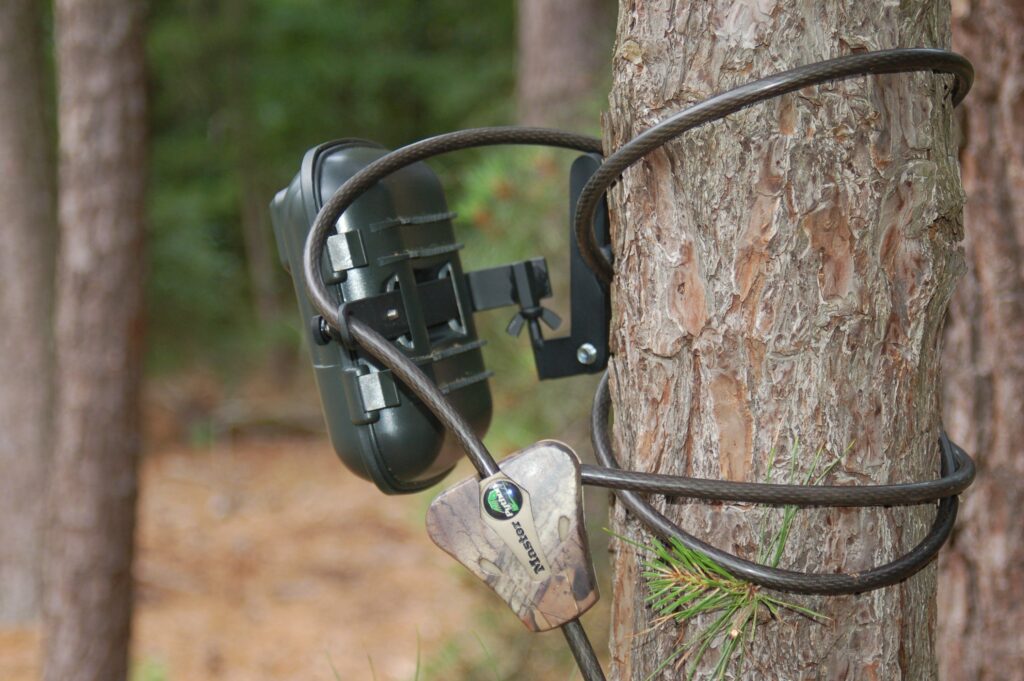 Unfortunately, theft can be an issue when it comes to trail cameras. I've experienced it personally in the last year, even on private land! So one of the best things you can do is lock those cameras to the tree! You'll want to check whatever the camera's specs are to be sure which lock to get, but the vast majority of time, the 6′ Master Lock python cable lock is the one you need for most trail camera brands.
For the cellular cameras, you may want to look into some solar panels and other extended batteries. Having to go in and replace batteries pretty much defeats the purpose of having a cell cam. However, cell cams tend to have fairly short battery life with regular alkaline batteries. Depends on the brand. So a solution that can keep that camera running longer without having to check it in person will be much appreciated.
Tree Stands/blinds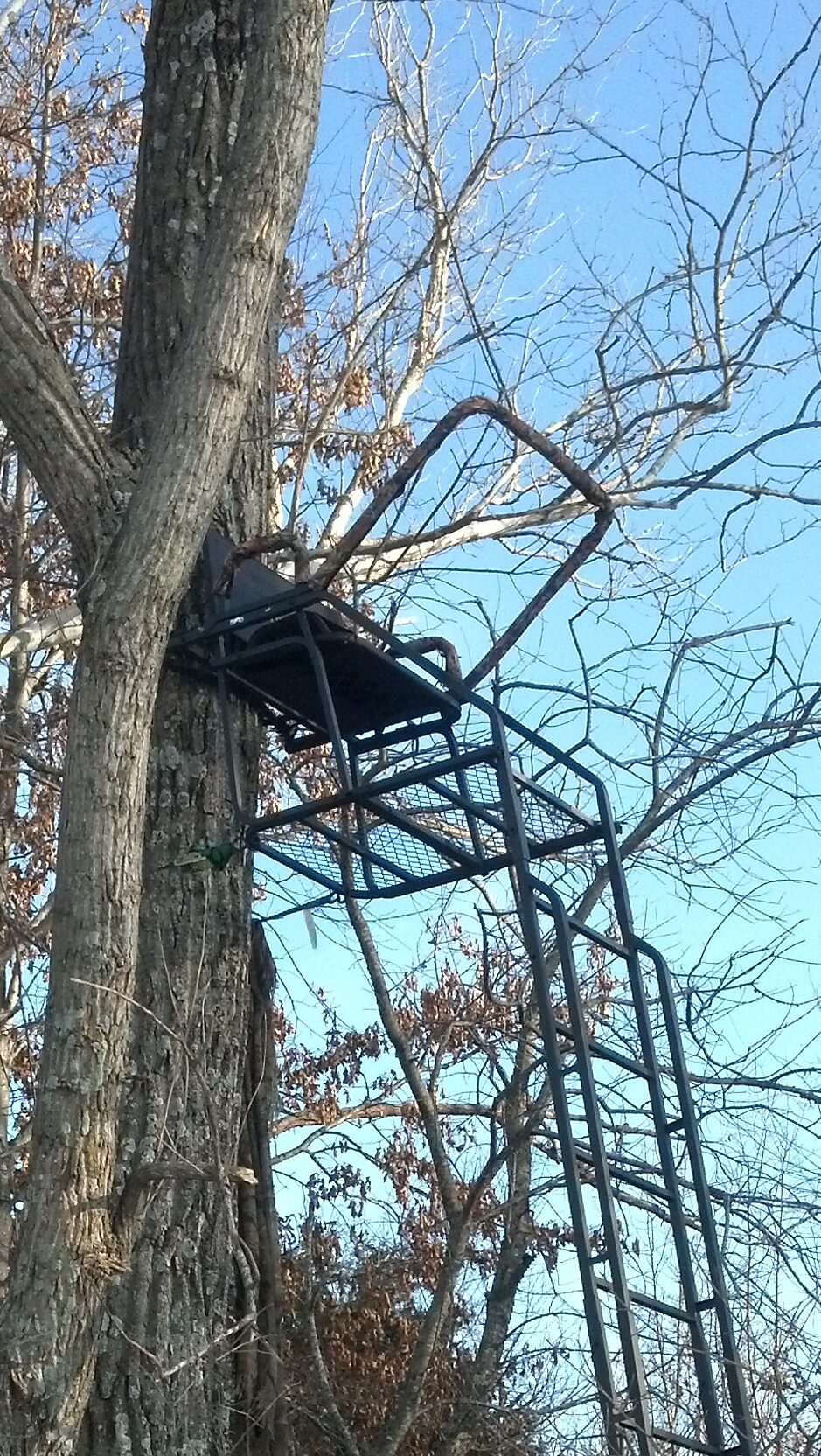 There are a variety of stands and blinds to choose from. Ground blinds are very versatile and can be set up basically anywhere. Ameristep makes some pretty nice blinds for how budget friendly they are. You will want to try and find a blind that has "noiseless" entry and windows, meaning little to no velcro or zippers. Rhino Blinds also makes some very good products that are known for having very durable, tough material.
When it comes to tree stands, you can choose from climbing stands, ladder stands or hang on stands. Hang on stands and climbers are a lot more portable, so if your guy likes to move around locations a lot, that should be your go to choice. I use both Millennium treestands and Muddy Outdoors treestands. The thing I love most about the Millennium stands is that they come with a quick attach adapter that attaches to the tree. Then you can just insert the Millennium stand into that adapter. It makes the set up process much easier and more safe.
Tree Stand Safety Items
Most hunting accidents occur as someone is climbing up or down from their treestand. There are several tree stand safety items that can make hanging a treestand much more safe, as well as climbing in and out. First, a safety harness is a must. I use the Muddy Outdoors safety harnesses and like them a lot.
For installing a tree stand, you'll use a safety harness in conjunction with a lineman's rope. A lineman's rope attaches to the harness and wraps around the tree. This allows a person to be hands free while hanging a stand. They simply adjust the rope higher and higher as they climb the tree. Here's a demo:
The next thing you'll need is a safety rope. You'll want to get a 30 foot rope with reflective properties built into it so it's easy to find in the dark as well. Once the safety rope is installed on the tree above the tree stand, a person can attach their harness to the rope and stay attached to the rope all the way up and down the tree. If a fall occurs, it will catch them and give them the ability to regain their footing.
Tree Stand Accessories
One of the biggest things a guy will need with a hang-on tree stand is climbing sticks. There are a lot of great options, but the best ones are small and lightweight. I really like the Muddy Outdoors Pro Climbing Sticks and have been using them for several years. They are nice and compact and easily transportable.
Other accessories that are worthwhile include EZ Hangers that screw in the tree and allow someone to hang their bow and other items like a backpack. Extra screw in tree steps are also helpful and can be inserted in the tree as extra steps or handles to grab onto to ensure a safe entry and exit into the stand. To help with staying out of the elements, a pop up tree stand umbrella can be helpful as well.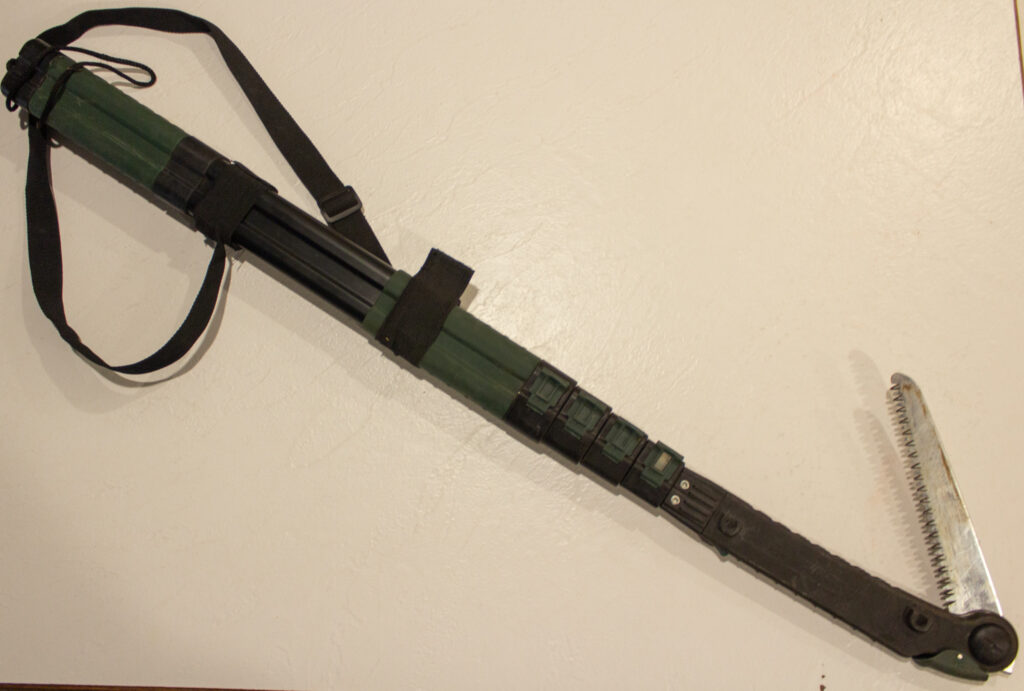 I also love having flexible rubber wire available and use if often. It can help with keeping things together, hanging things in the tree, and various other needs that arise in the woods. Just a handy little extra item to have that doesn't take up much space in a backpack.
One of my favorite accessories is my Hooyman extendable tree saw. The saw can actually detach into a handheld saw which is very convenient to carry in a pack. Overall, the whole thing is easy to carry and virtually silent compared to a regular chainsaw. This makes clearing limbs and brush a breeze without spooking animals in your hunting area.
Deer/Turkey Calls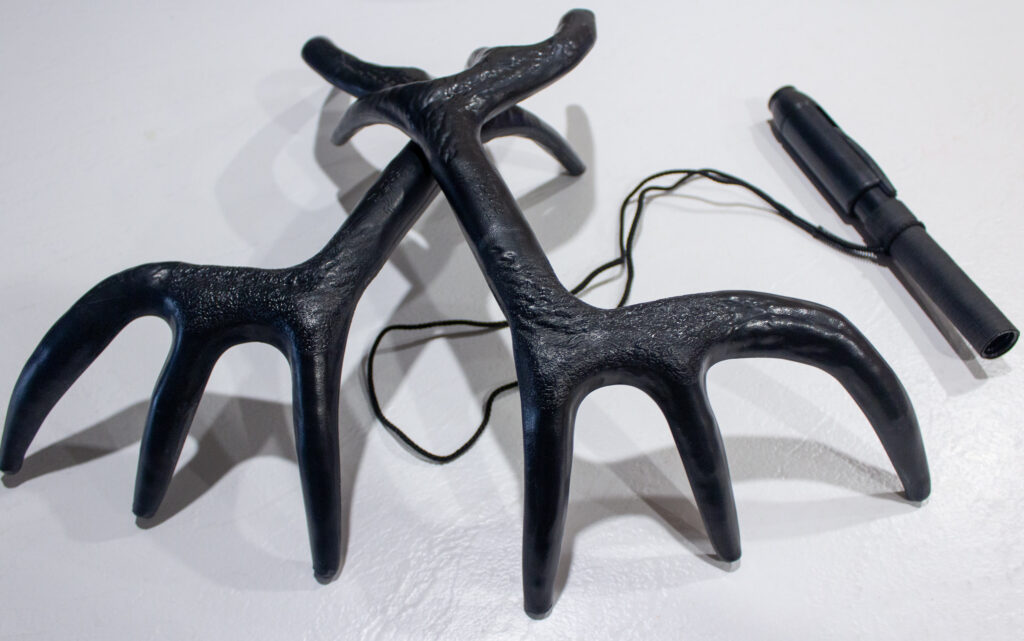 When it comes to deer season, there are pretty much two main items a guy needs to have in the woods. Those include rattling antlers and a grunt call. There are many good options, but perhaps one of the best packages you can get is the Illusion Systems Extinguisher & Black Rack Calling system. The rattling horns sound very realistic and I have successfully rattled in many bucks with them over the last couple of years. The grunt call in the package is also very realistic and allows you to customize the sound between a buck, doe, and fawn, which can be crucial in certain situations.
For turkeys, you can choose from mouth calls, slate calls, box calls and more. There are many good brands, but one of the best is Woodhaven Custom Calls. One of the most popular influencer brands in the hunting industry, The Hunting Public, which airs their episodes exclusively on YouTube, uses Woodhaven calls. They are very selective on the products they endorse, so it means a lot!
Stocking Stuffers
I could make a big list of all kinds of little items for stocking stuffers, but I'll try to keep it brief. First, you just can't go wrong with hot hands. From fall through early spring, they can be a guy's best friend when out in the woods and it's a little chilly. Another great stocking stuffer for hunters is a nice pair of thick socks. Carhartt or Bass Pro's Redhead brand will have plenty of sock options for you.
Scent elimination hunting wipes are also a great stocking stuffer. Not only do they clean, but also help eliminate odors, which is very important when pursuing wild game. These can come in handy, especially on a remote trip where showering isn't necessarily an option.
When climbing in and out of a tree stand, there's usually a lot of gear involved including a backpack and bow at a minimum. Having a quality hoist rope can help significantly, allowing a hunter to climb into the stand unimpeded, and then lift the bow up from the ground using the rope.
Staying on the rope theme, what happens when you're alone way back in the woods and get a deer down? It can be pretty challenging to get out of there. Well, not if you have a deer drag rope to help you! That or a game cart stored in the truck can make the hauling job much easier, especially if you're by yourself!
And of course, you can't go wrong with a simple gift card to places like Bass Pro or Cabelas, either.
---
I hope some of this provided some good ideas for things you can get for that hunter in your life! These are all awesome gifts for guys that hunt. I use these items every year to make my outdoor experience more enjoyable and productive.
Disclosure: Mahoney Outdoors is reader-supported. When you buy gear using retail links on our site, we may earn an affiliate commission that helps pay for our work. Learn More.
Subscribe before you go!